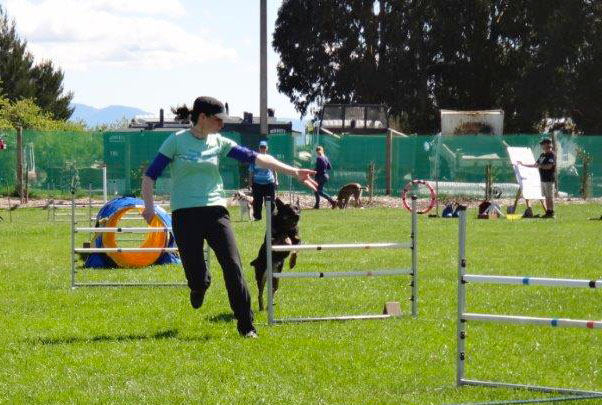 17 Oct

Championship Show
Date: -Sat 28 Nov & Sun 29 Nov 2015.
Chamionship Agility Event (3)
Championship Jumpers (2)
AD Trial, ADX Advanced Trial
This show is a Blenheim Canine Training Club event. The venue is the Renwick Rugby Club Grounds, Renwick, next to the Giesen Sports and event Centre. Entries close for this event on October 26. Entries to Karina Grenhall, PO Box 48188, Renwick, 7243.
Judging order:
(Sat) Ring 1: St1, Nov 1, St2, Nov2, JC1.  Ring 2: Int1, Sen1, Int2, Sen2, JB1, JA1
(Sun) Ring1: AD, Nov3, St3, JC2.  Ring2: ADX, Sen3, Int3, JA2, JB2
Judging commences:
Course walk 08.15am. Judging commences 08.30am both days
Entry fees:
Agility $5.00 Payment to Bank account: 12-3167 0060260-00. Cheques to Blenheim Canine Training Club.
Capmpervans and caravans on site only. No camping. Powered (limited) / Non powered sites $23/$11.50 per night. Requests and payments with entries preferred. Powered sites first come first served.
Prizes and trophies:
Ribbons to at least 10%, cash prizes. Catalogues $5.00 or free download from dog agility.org.nz