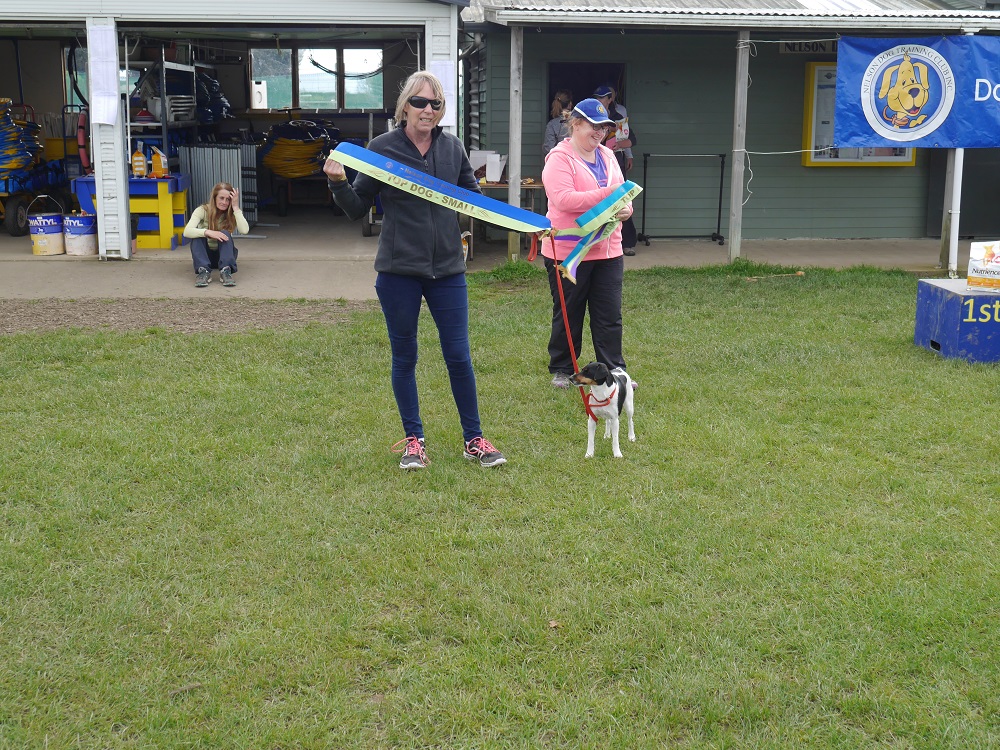 13 Oct

Nelson Jumpers Champ Show – September 2017

About a dozen keen Blenheimites travelled over the Whangamoas to do battle in Nelson. No classes were split so competition was tough.

Wendy and her poodles did well – Pearl is gaining in confidence and Jasper excelled himself with a full house of 6 clear rounds. Crystal also had 4 clears.

Delia and Rain are on the comeback trail with heaps of speed – add in a bit more accuracy and they'll be up to B grade soon.

Claire and Kama showed an improvement with good runs but Indy wasn't quite right and was retired early.

Sandra's Finn had a couple of good runs and Tess was her usual ebullient self.

Tash was nursing her back so just ran Strike and Jazz. Strike had some zippy runs but was out of top placings with faults and Jazz got back into the swing of things with a 1st and two 2nd placings on the Sunday.

Karina should be pleased with Elly's progress and Steph and Quinn raced around pretty fast but faults kept them out of the ribbon placings this time.

Sheryl came over for Saturday only and Q posted a good 2nd placing in JA2.

Gillie is ruing the Sunday morning rabbit chase that had Peppy sluggish for the first 2 consecutive events – another lesson to add to the box!  However they posted some good results overall.

Best efforts from the club came from:-

A/   Marcela and Jaffa in Jumpers B with one 1st and three 2nd placings – they must have missed out on Top Medium Dog by a whisker. Toby had a couple of creditable runs also.

B/   Jenny and Mindy took out Top Small Dog with consistent ribbon placings in Jumpers B – no mean feat when nothing was split.

Photos are here.